In
electrical enginee
ring
,
current limiting reactors
can reduce
short-circu
it
currents
, which result from plant expansions and power source additions, to levels that can be adequately handled by existing distribution equipment.
[1]
They can also be used in high voltage electric power transmission grids for a similar purpose. In the control of electric motors, current limiting reactors can be used to restrict starting current or as part of a speed control system.
A current limiting reactor is used when the prospective short-circuit current in a distribution or transmission system is calculated to exceed the interrupting rating of the associated switchgear. The inductive reactance is chosen to be low enough for an acceptable voltage drop during normal operation, but high enough to restrict a short circuit to the rating of the switchgear. The amount of protection that a current limiting reactor offers depends upon the percentage increase in impedance that it provides for the system.
The main motive of using current limiting reactors is to reduce short-circuit currents so that circuit breakers with lower short circuit breaking capacity can be used. They can also be used to protect other system components from high current levels and to limit the inrush current when starting a large motor.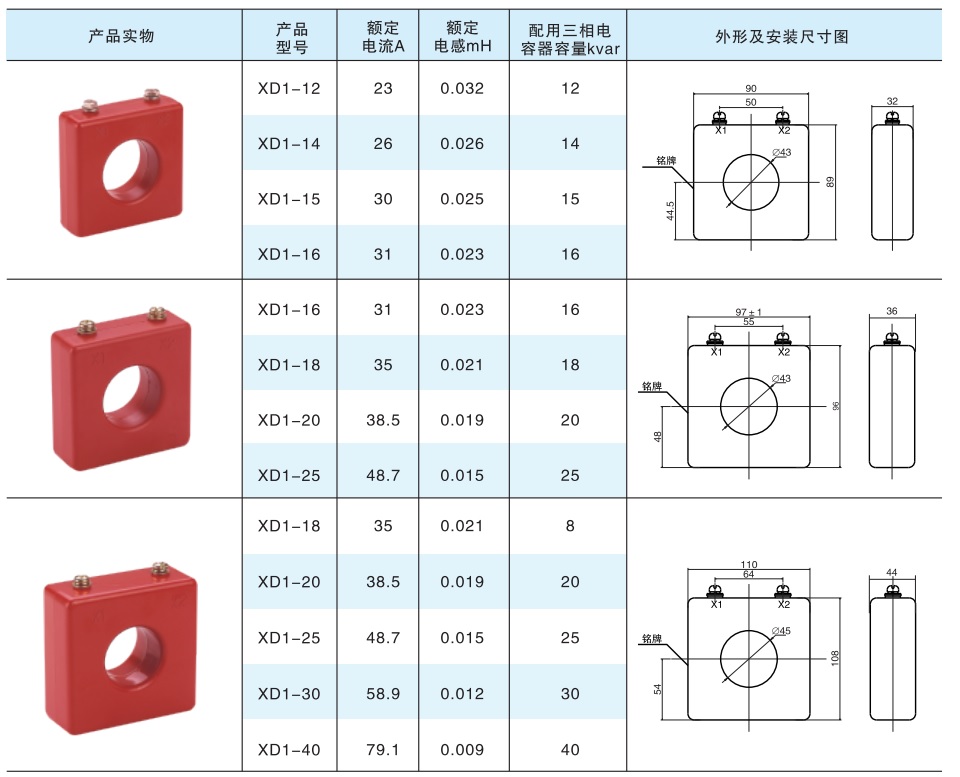 Easily add us for best service and price:
click to other model catalogue: