TASN35

(242),100/

5A

1cl

. 6.8$/per,exactly match

Rayleigh

3Phase

CT.Samples free!
New Three phases Current Transformer(

M3N1

)

3 in 1 current transformer is designed for used at the top of

MCCB

,the current transformer save a lot space and time.
Three phases (M3N1) current transformer suitable for primary ranged from 100A to 1200A with 5A secondary. Allowing installation directly on top of moulded case circuit breakers for greater speed of installation and optimisation of space. Applicable MCCB: ABB Isomax series, Merlin Gerlin NS series, Changshu CM1 series.
Specification
High quality triple current transformers

•System voltage 720V 50-60Hz
•Test voltage 3kV for 1 minute
•Thermal short circuit current (Ith) 60 x In
•Dynamic short circuit current (Idyn) 2.55 x Ith
•Flame retardant polycarbonate UL94V-0
•International standards IEC/EN 60044-1
•DIN rail, bus bar or base mounting
•3 sizes: 15 x 25mm, 21 x 25mm & 31 x 31mm apertures
Cable apertures from 15.5mm to 31mm

TASN-25-60/5 60/5A Class 1VA
TASN-25-100/5 100/5A Class 1 1.5VA
TASN-25-125/5 125/5A Class 1 1.5VA
TASN-25-150/5 150/5A Class 1 1.5VA
TASN-25-160/5 160/5A Class 1 1.5VA

TASN-35-100/5 100/5A Class 1 1.5VA
TASN-35-125/5 125/5A Class 1 1.5VA
TASN-35-150/5 150/5A Class 1 1.5VA
TASN-35-160/5 160/5A Class 1 1.5VA
TASN-35-200/5 200/5A Class 1 1.5VA
TASN-35-250/5 250/5A Class 1 1.5VA

TASN-45-250/5 250/5A Class 1 1.5VA
TASN-45-300/5 300/5A Class 1 2.5VA
TASN-45-400/5 400/5A Class 1 2.5VA
TASN-45-500/5 500/5A Class 1 2.5VA
TASN-45-600/5 600/5A Class 1 2.5VA
TASN-45-630/5 630/5A Class 1 2.5VA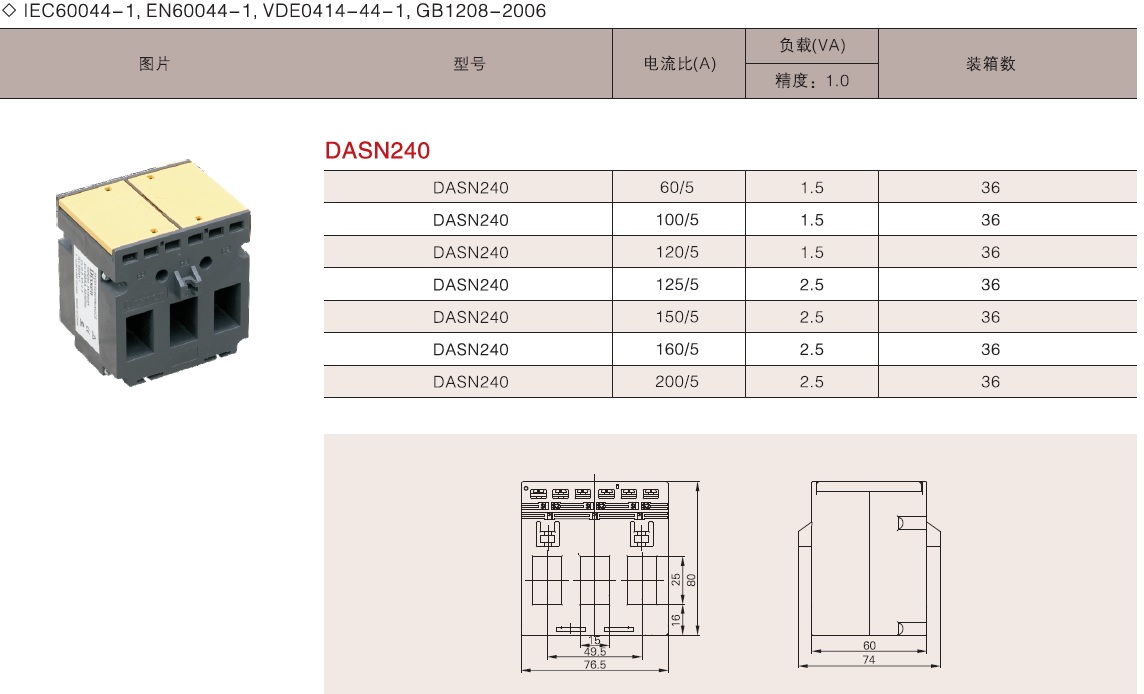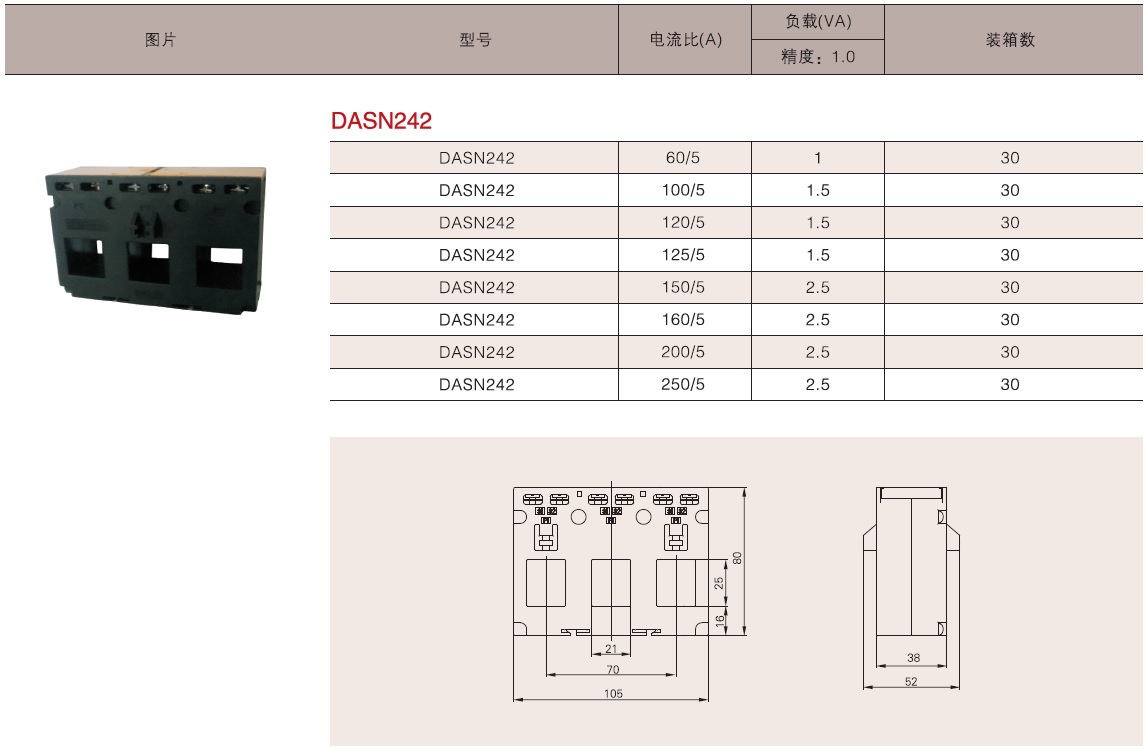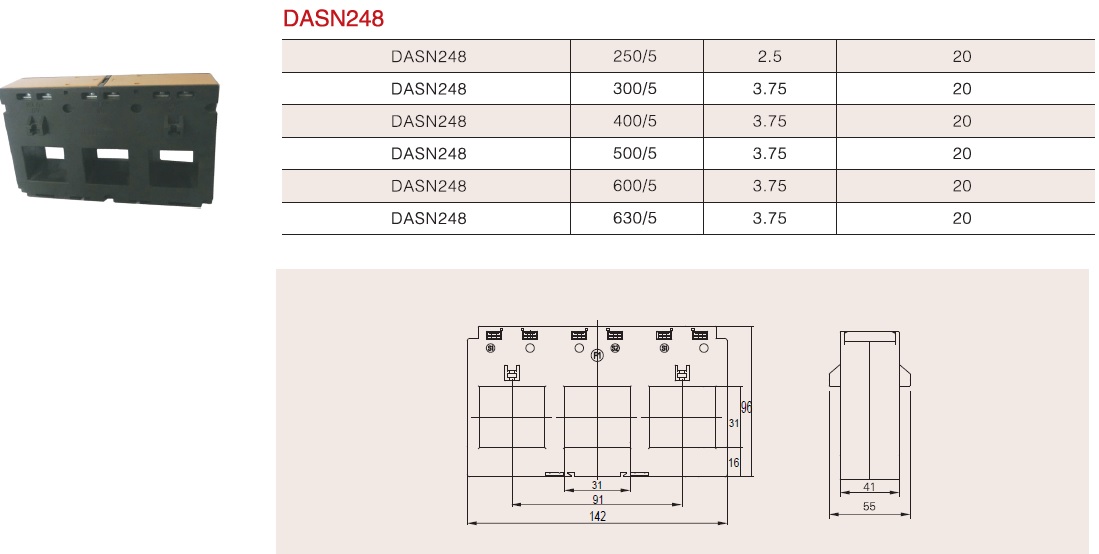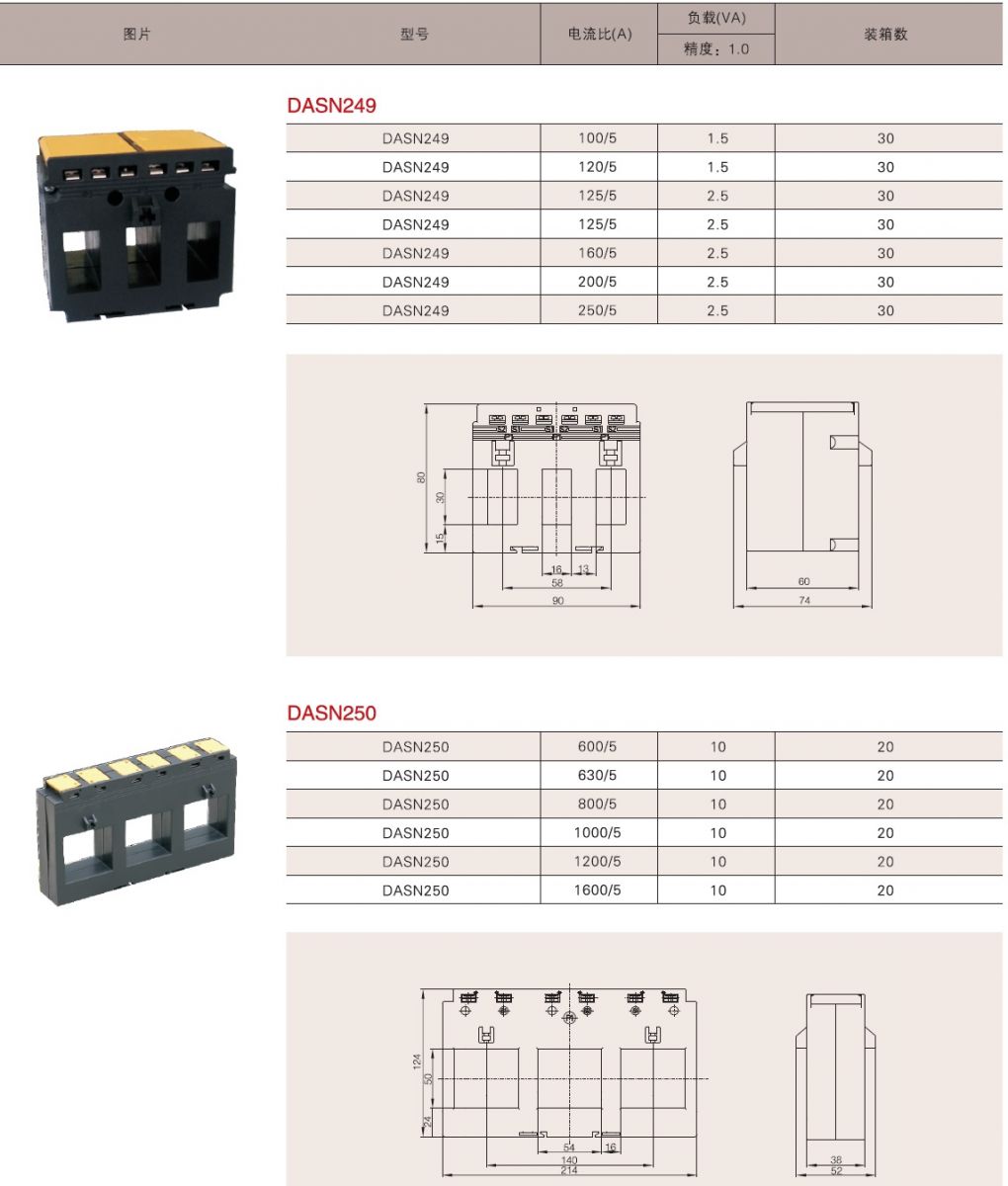 Easily add us for best service and price:
click to other model catalogue:


CK Small Fixed Type CT

TP Square Split Core CT

DBP Square Split Core CT

SCT Clamp Split Core CT


UK Ring Splict Core CT

Outdoor WaterProof Split

RCT Plastic Ring CT

MR Tape Wrapping CT

D 3Phase MCCB CT

PSDH Plastic Protection

PR 10P5 Protection CT